Why Attend? As the demand for business services continues to soar, brand leaders are confronted with uncertainties which lead to a complex set of challenges. To redefine the good life, brands require a new way of thinking and collaboration with international thought leaders will help guide the way.
EXPLORE MORE
Who should attend #SBKL17
SUSTAINABILITY & CSR
I seek to solve social problems that alleviate, or altogether eliminate, resource tensions along the way.
BRAND STRATEGY
I believe leadership stems from brands that have awareness of the impact they have on the world around them.
COMMUNICATIONS
I encourage purpose-driven voice and invite stakeholders on interactive, co-creative journeys.
DESIGN & INNOVATION
I seek skillful, sensitive design that leads to radical innovation and heightened shared value.
SUPPLY CHAIN
Supply chain disruptions are not an option. I strive for enlightenment across the entire value chain.
HUMAN RESOURCES
I encourage embedded sustainability-driven behaviors and pro-active management to drive change from within.
Redefining the Good Life Be part of a critical and timely conversation about what the Good Life of the future looks like. Discover how future focused brands can help drive better business results by enabling healthier individuals, families and communities around the world and a flourishing future for all.
The Sustainable Brands fraternity in Malaysia comprises some of the leading brands in the world today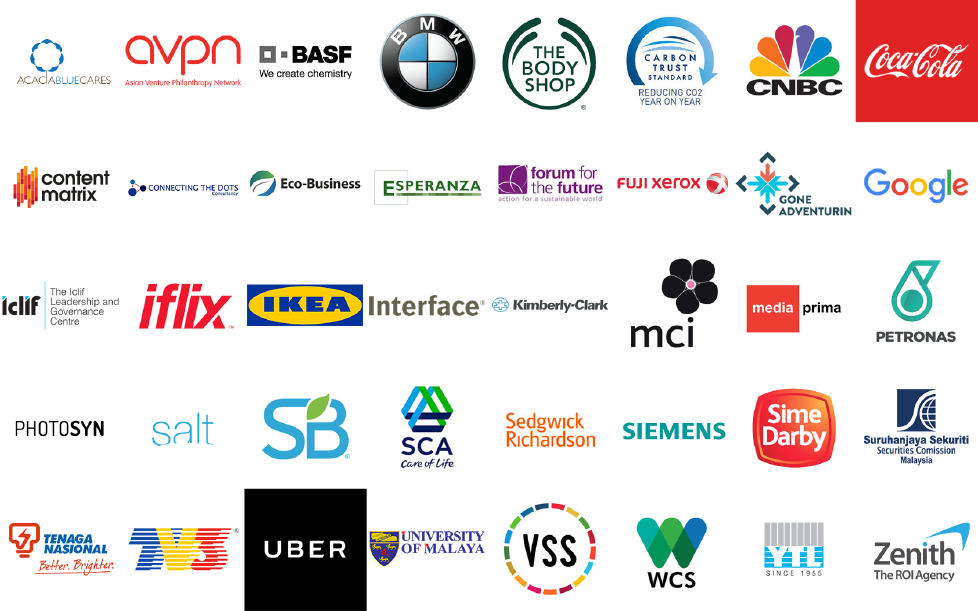 UP